Symbolism
The term jewelry indicates the wearable ornamental objects realized in one of the five precious metals (gold, silver, platinum, palladium and rhodium). Some cultures attribute to jewels unique thaumaturgical and propitiatory powers. Jewels might also hold a symbolic value, like the crucifix or the ring in Christian religion.
The symbol is an element of communication that expresses meanings of ideal significance, for which it becomes the signifier. Such element, be it a sign, gesture, object or other entity, is capable of evoking in the mind of an observer a different concept from what it is physically, thanks to a predetermined norm (for example, the cross is the symbol of Christianity) or a characteristic aspect (for example, the lion is the symbol of strength).
The Nopani is the symbol of UNOTRE.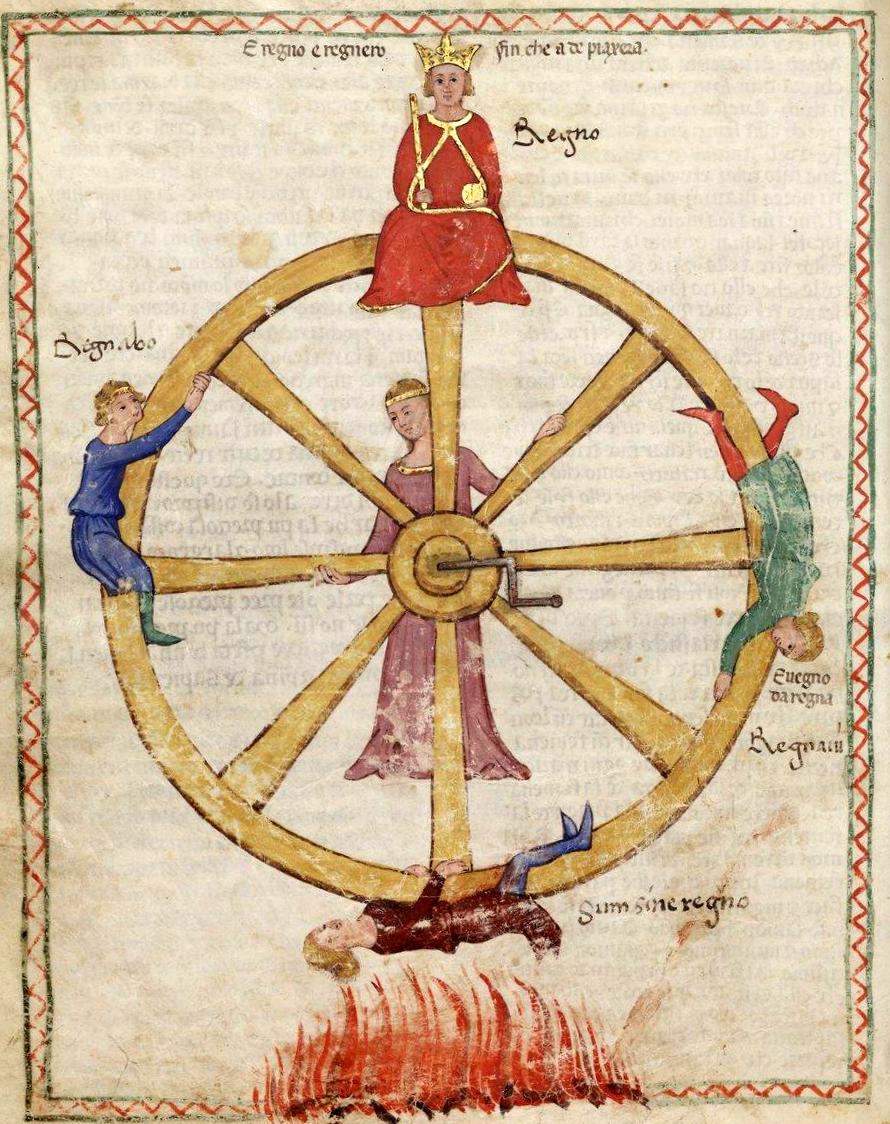 Liturgy
Once the ring has been acquired, a finger is chosen and inserted through the hole. The necklace with the pendant is tied around the neck and hangs near the heart.
When a Nopani jewel is worn, speaking is optional.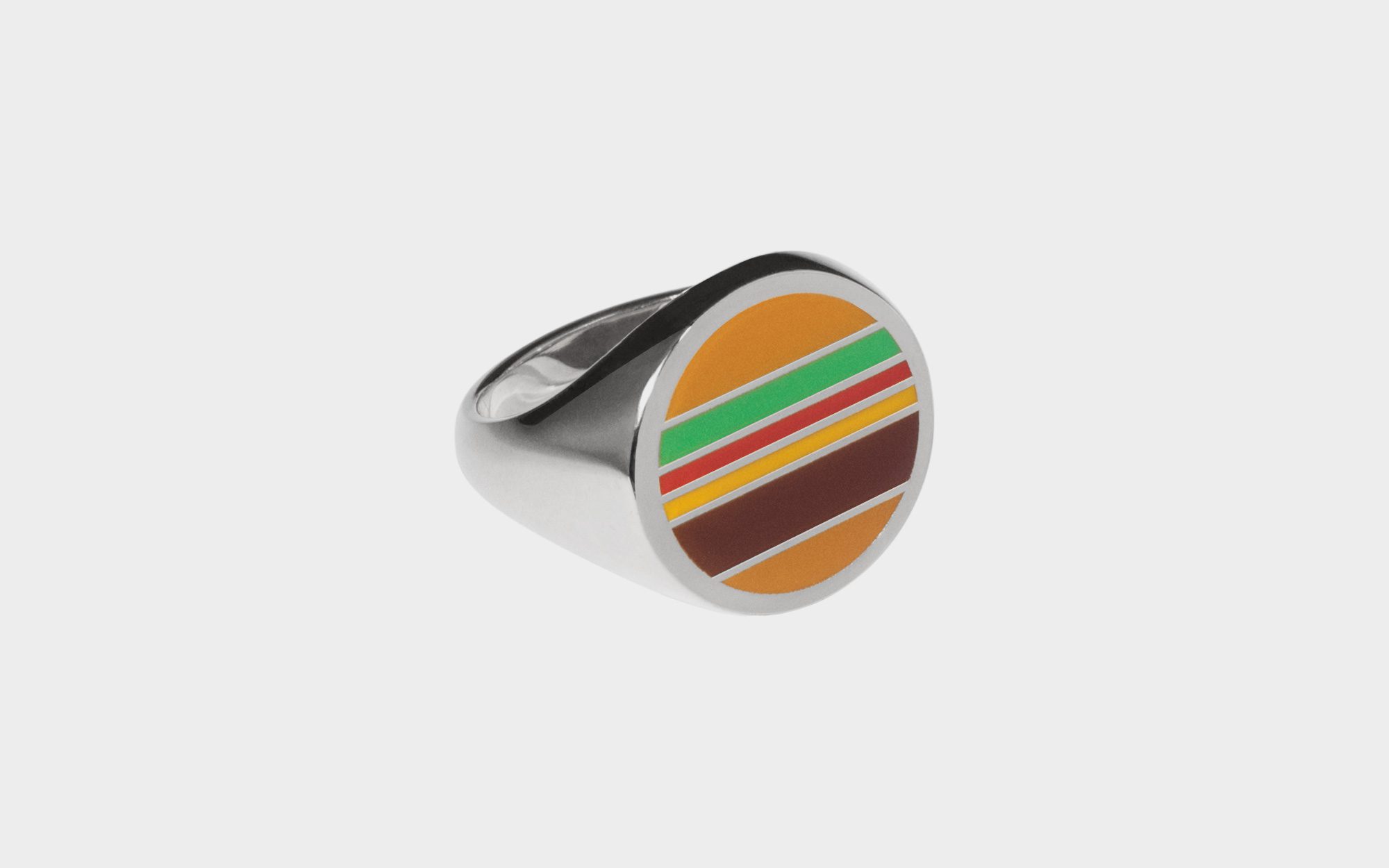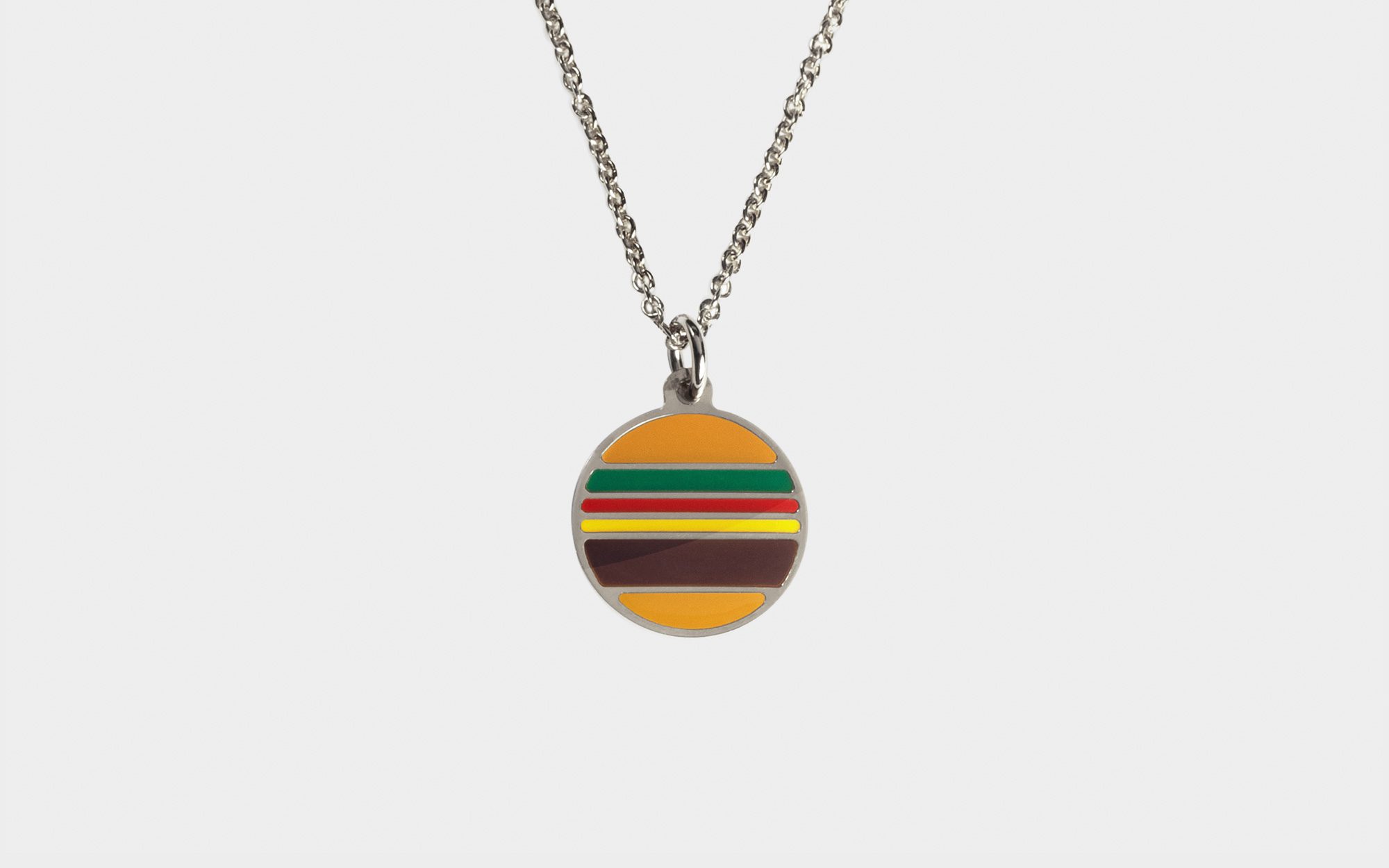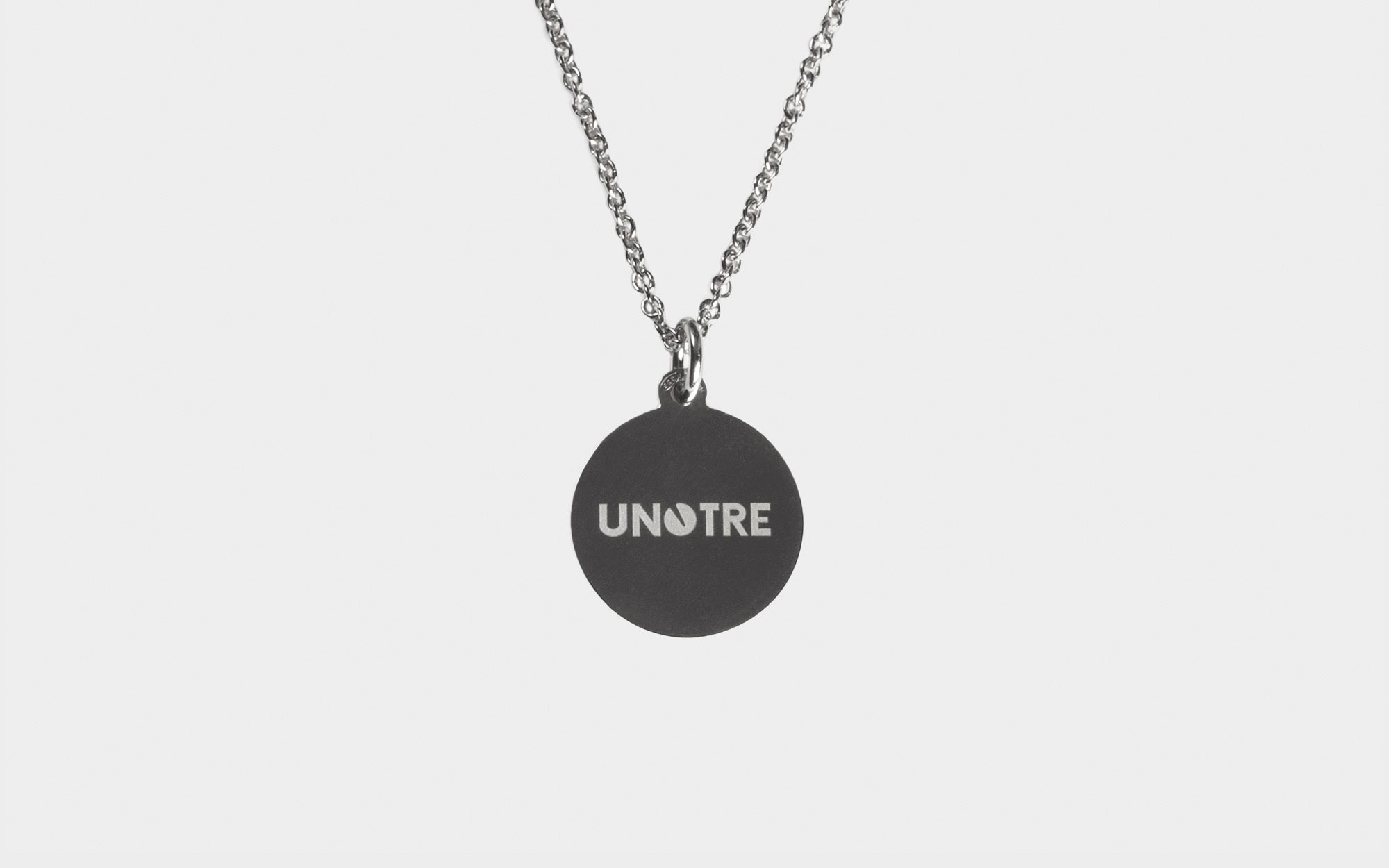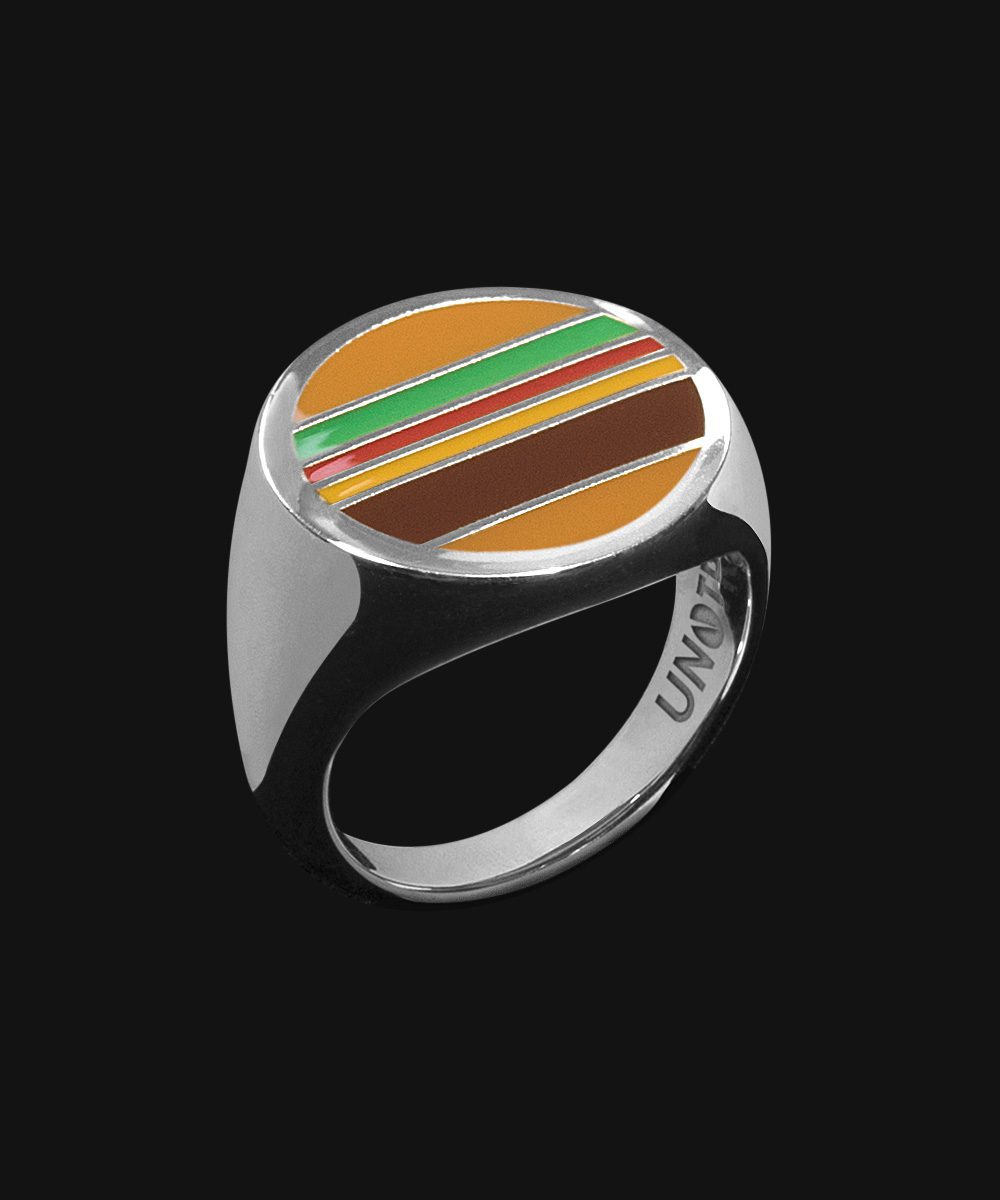 The jewellery is available also in a version enriched with 18kt gold but special requisites (not only economic) are needed in order to obtain it.
925/1000 silver ring
Made in Italy
Enamel with brand colors
Engraved logo
925/1000 silver ring
18kt gold plated
Made in Italy
Enamel with brand colors
Engraved logo
925/1000 silver pendant
Made in Italy
Enamel with brand colors
Engraved logo
Includes 60cm necklace
925/1000 silver pendant
18kt gold plated
Made in Italy
Enamel with brand colors
Engraved logo
Includes 60cm necklace