Immersion bezel
When you have to immerse yourself in an activity, rotate the bezel so that the triangle corresponds to the minute hand. In this way you will know exactly when you started your immersion.
To complete your objectives, you will have to stay focused until the minute dial reaches the time you decided to devote to the immersion.
By repeating this procedure you will be extremely efficient, especially when compared to how much average people are distracted these days, and you'll have an easy competitive advantage.
As an extra feature you can use the device to know the time, but you have to adjust it with the current time from the phone you always have with you.
Motivational function
Like the mechanical version, the watch has a motivational function.
To use it, define your objective. For example "being more motivated", "drink more water", "remember deadlines".
Every time the hands align and form the mystical symbol of UNOTRE (24 times a day) think hard at your set objective.
By repeating this procedure you will get what you want.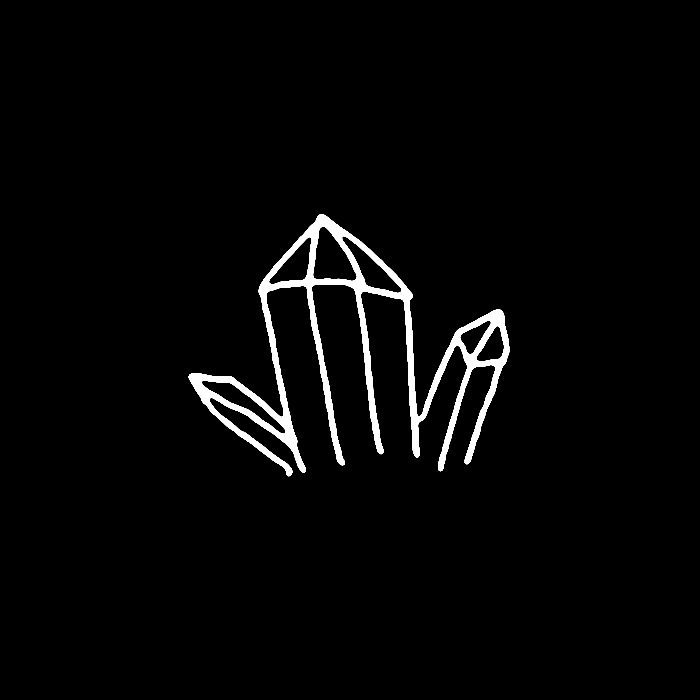 Electronic movement
The crystal oscillator creates a signal with very precise frequency, so that quartz clocks are at least an order of magnitude more accurate than mechanical clocks.
Steel case with PVD treatment
Physical vapor deposition (PVD) describes a variety of vacuum deposition methods which can be used to produce thin films and coatings.
Mineral curved glass
The curved glass guarantees a lens effect, to enhance visibility both underwater or in dryer situations.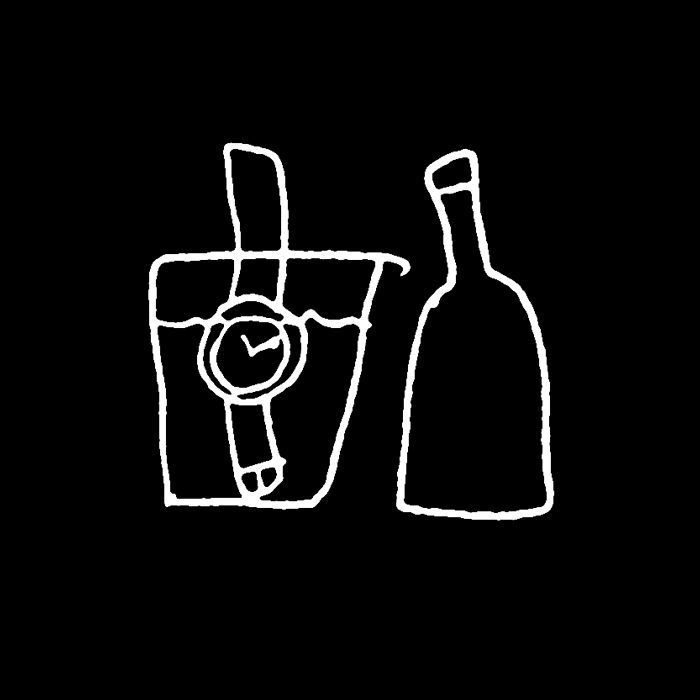 Water resistant
You can bathe in it and put your head underwater or even get to 100 meters of depth (good luck if you try).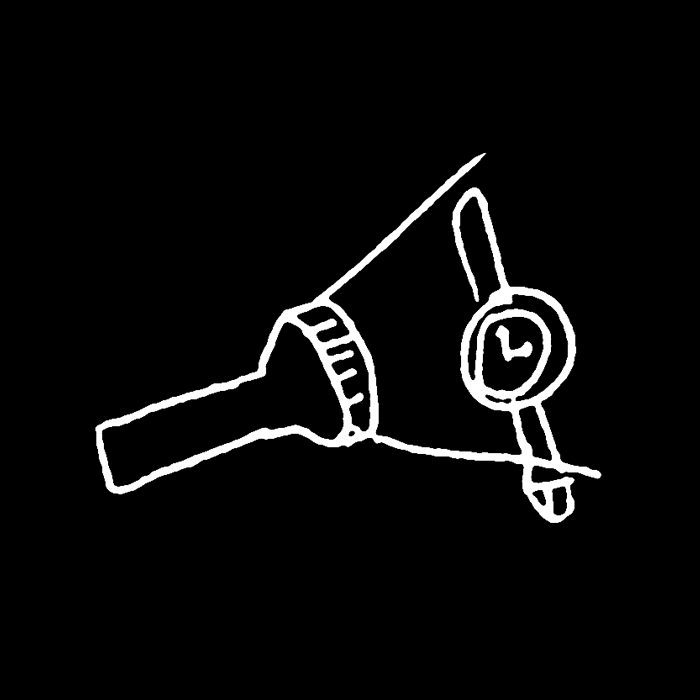 See in the dark
Thanks to a magic material called Super-LumiNova you will be keeping track of time even in dark situations.
Made in Italy
It can be said that the watch has been assembled on Italian soil. The nationality of the persons who have assembled the watch is not knowable tho.
The watch is available also in a matte black version but special requisites are needed in order to obtain it.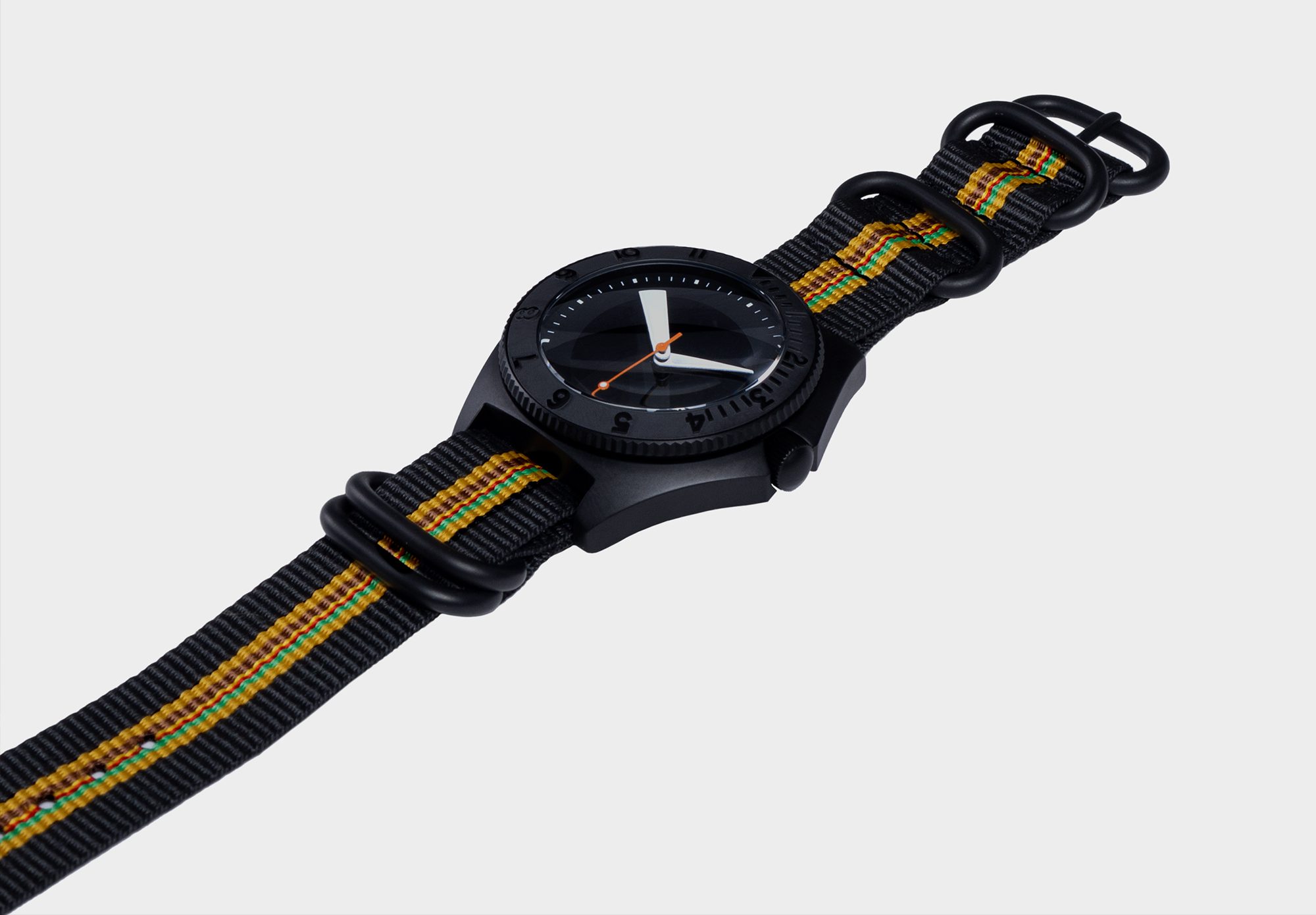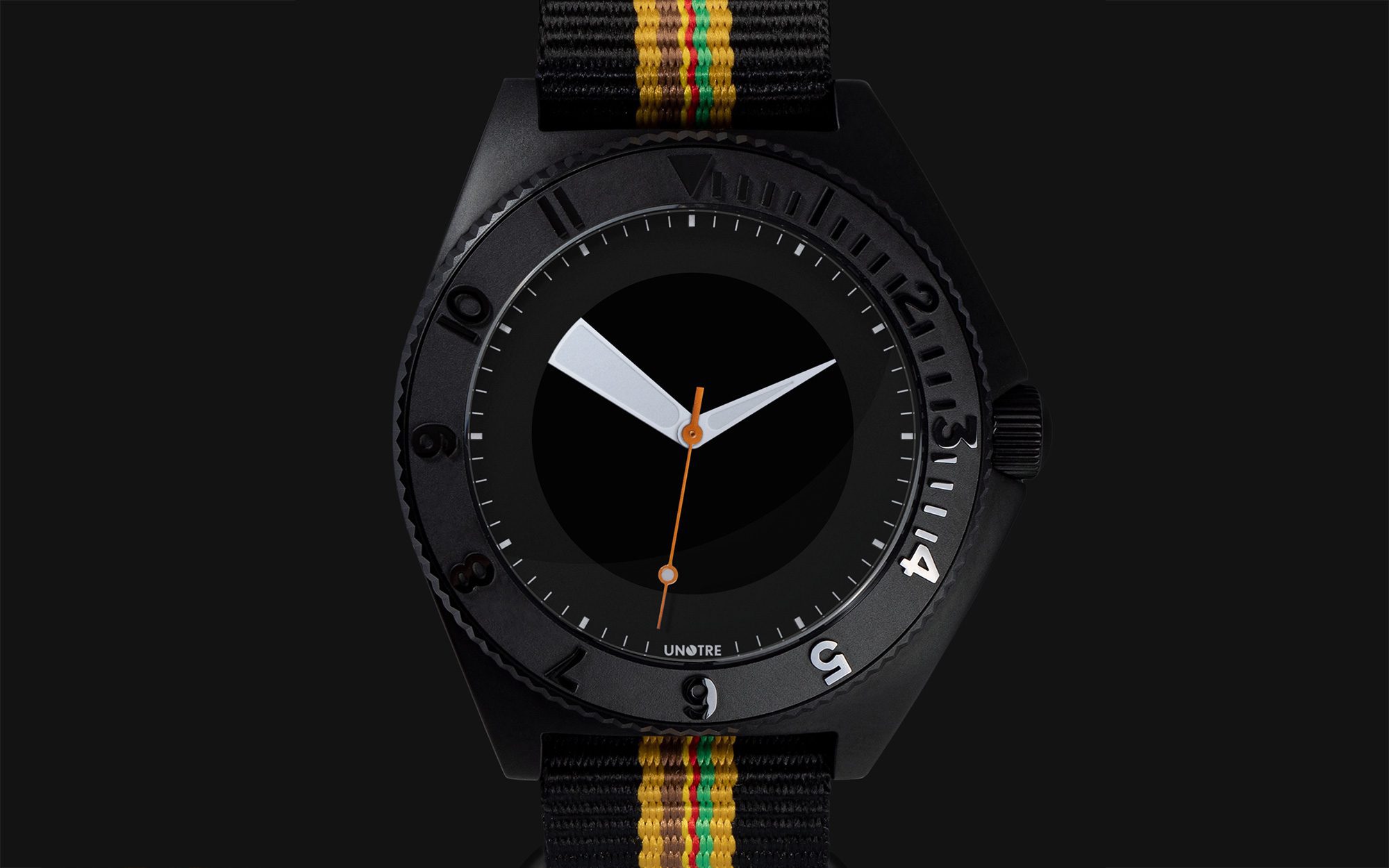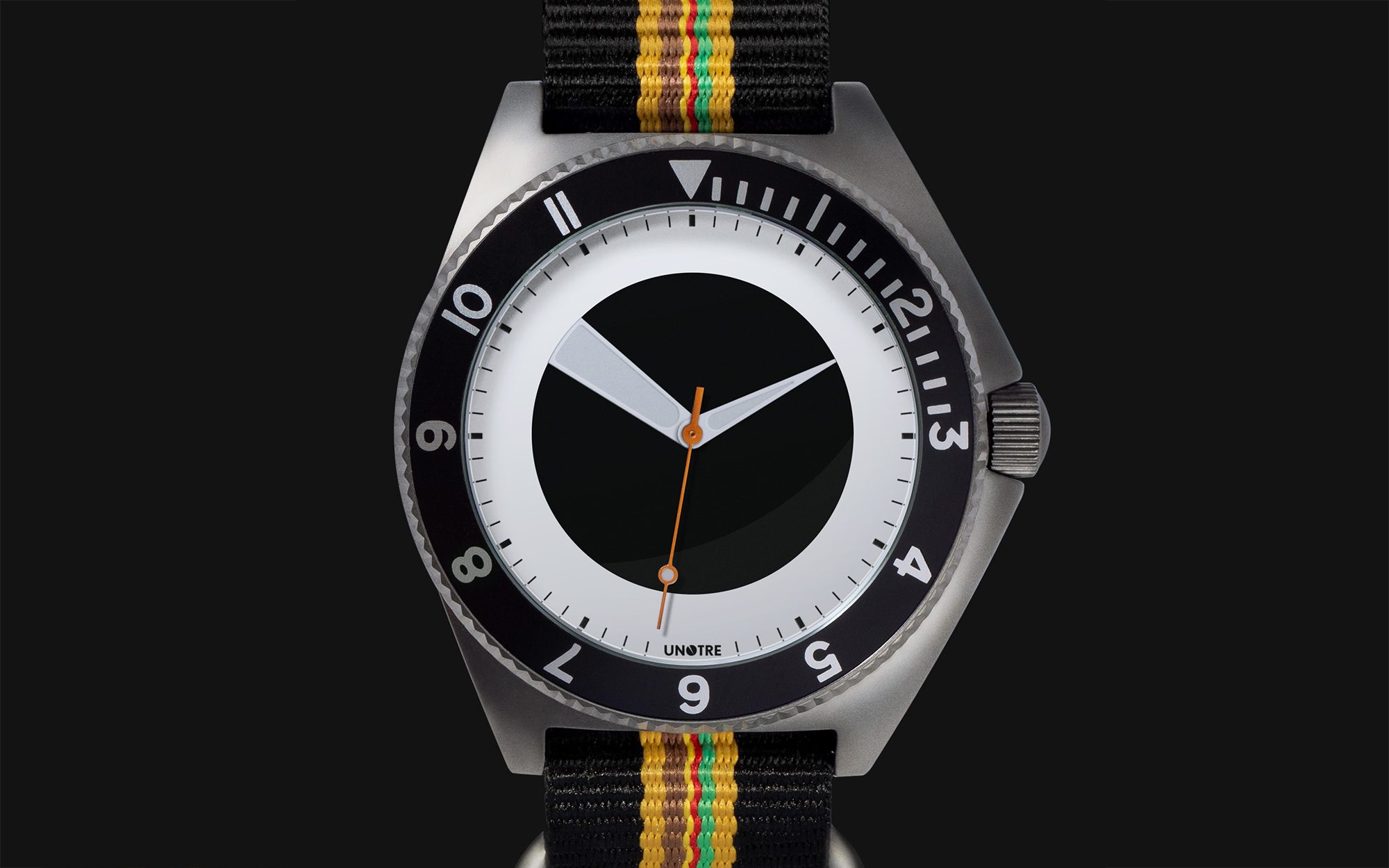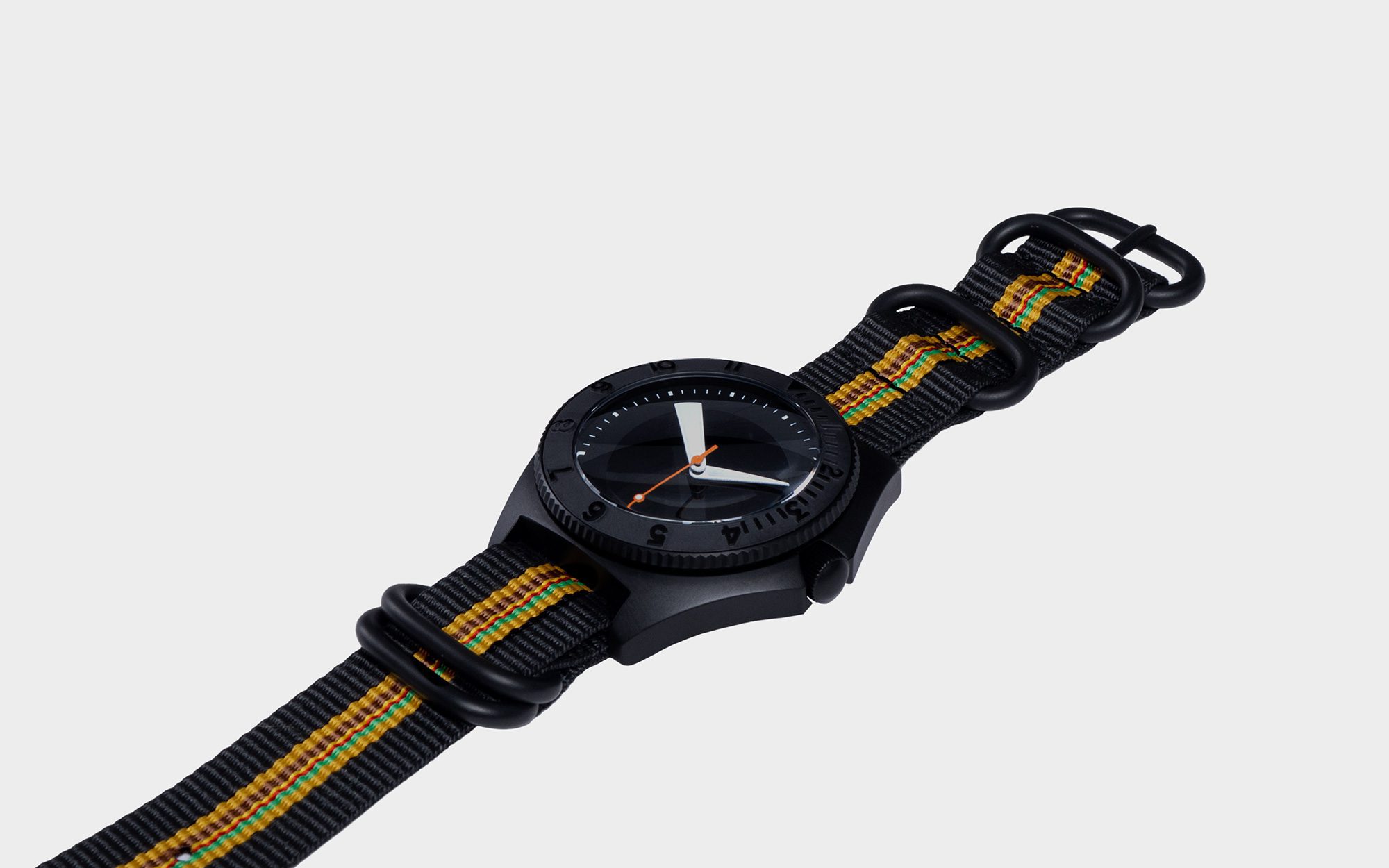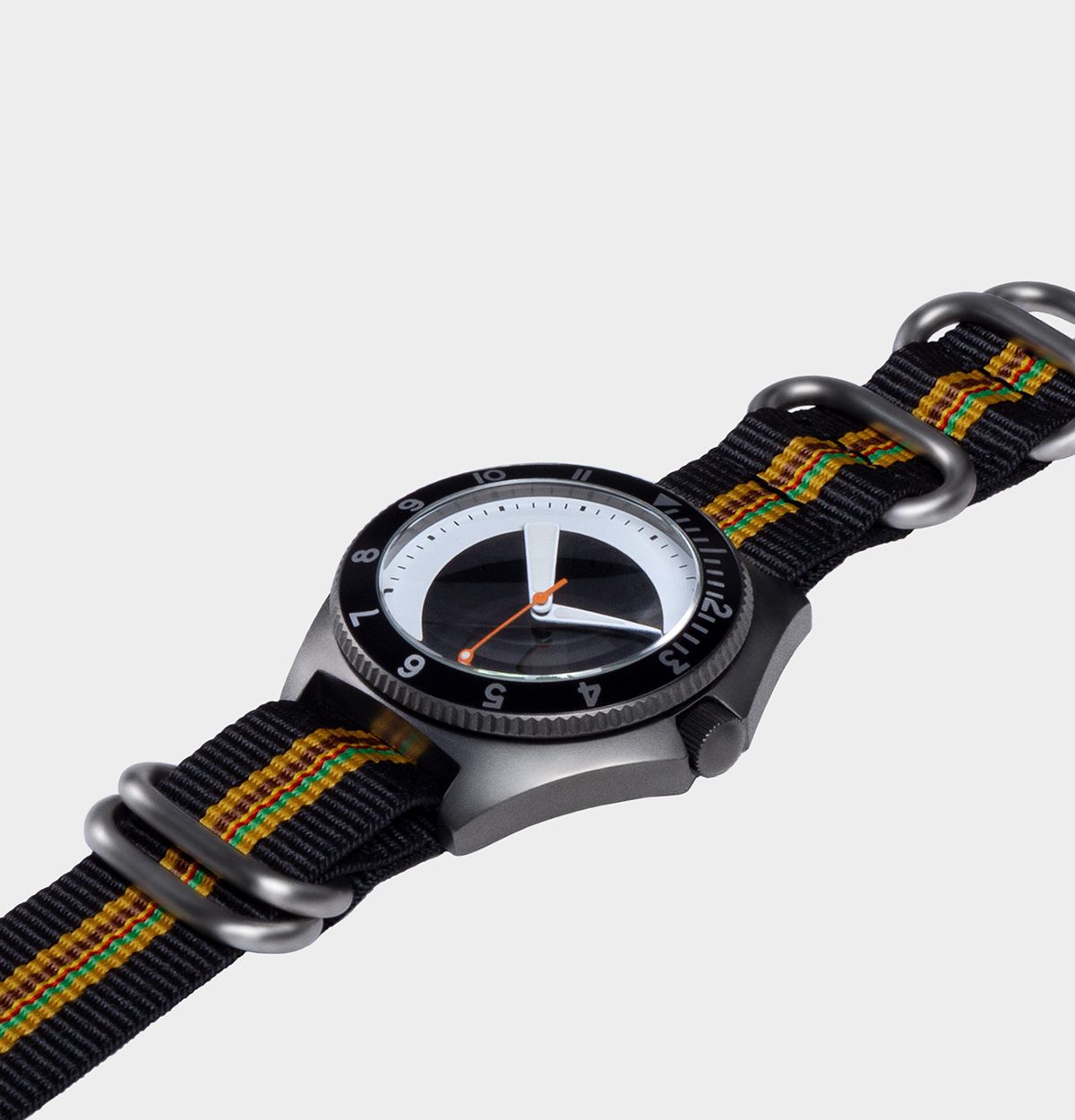 Own it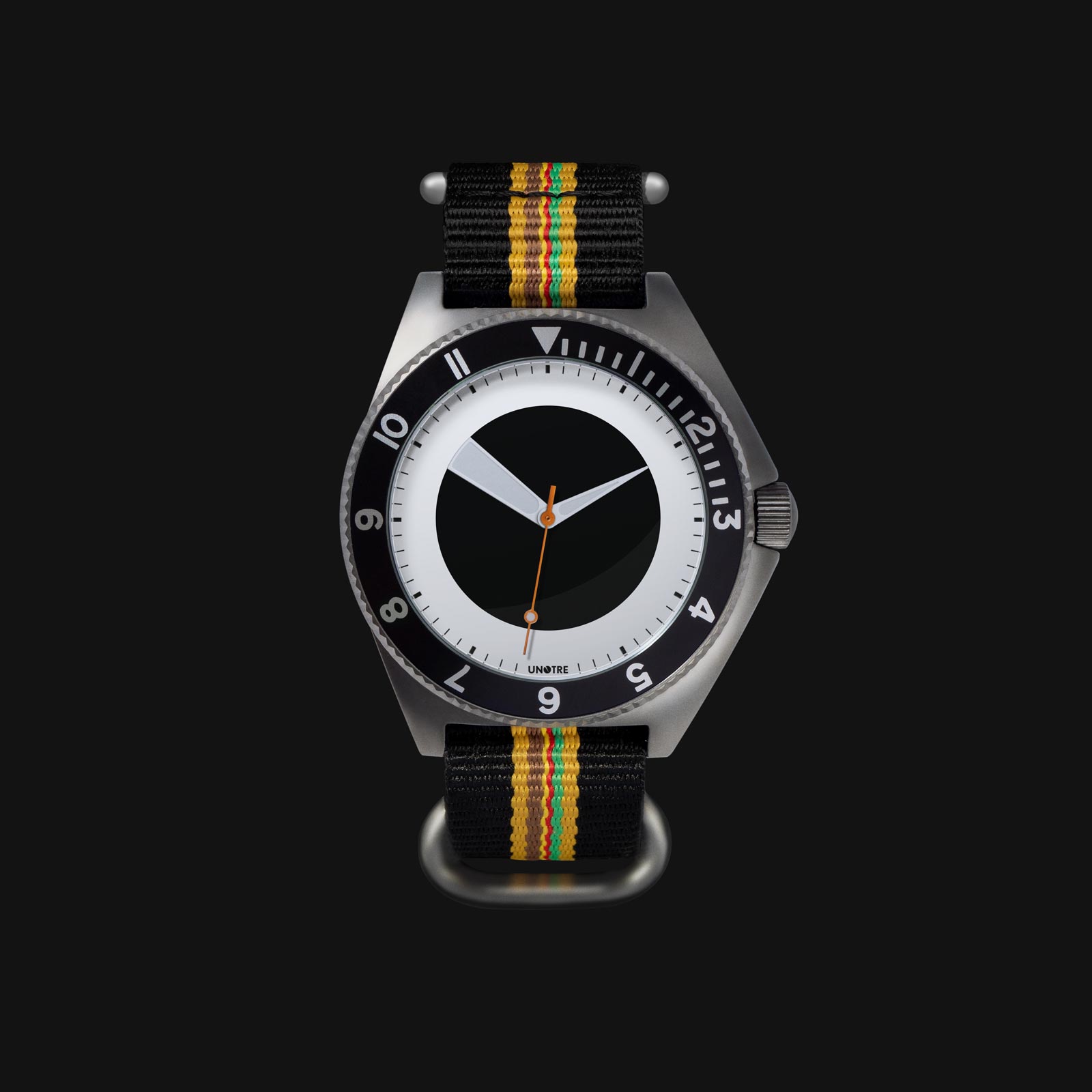 Matte grey PVD case
White dial
Nopani strap
Grey metalware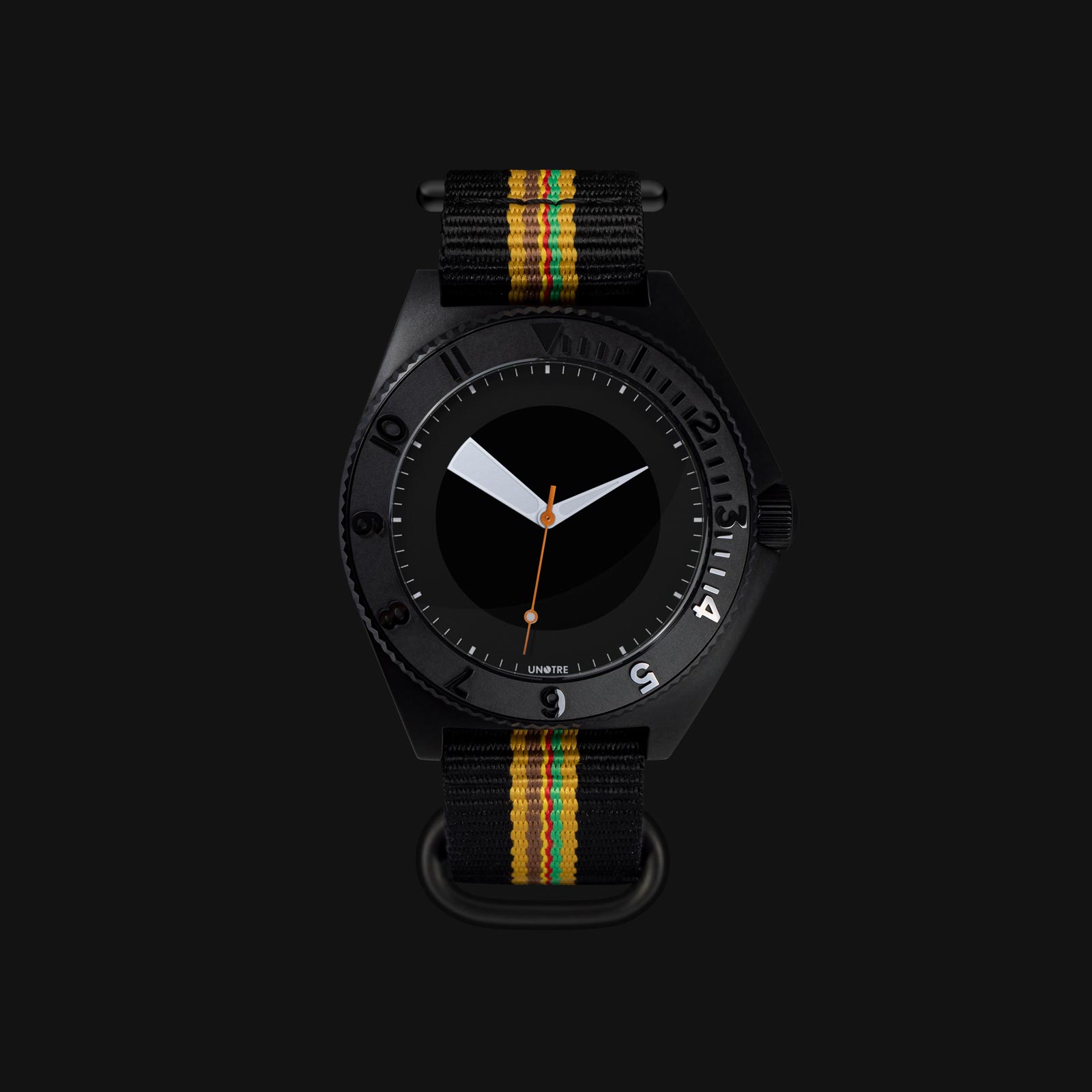 Matte black PVD case
Black dial
Nopani strap
Black matte metalware